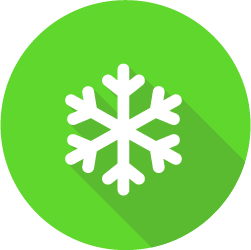 Air Conditioning (AC) Repair & Service in Sun Lakes
For Expert AC Repair and Service

In Sun Lakes, call Team AIR-zona
With a desert climate and scorching hot summers, Sun Lakes homeowners can appreciate having expert AC services being just a phone call away. From emergency AC repair to routine AC maintenance and new AC system installation, Team AIR-zona is the RIGHT team for your home comfort needs!
We have over two decades of experience in the HVAC industry, so chances are, if you're facing an AC issue, we've seen it before! And our NATE-certified technicians have the expertise and equipment to help you keep your cool.
Experience Superior AC Service with Our Top-Rated HVAC Team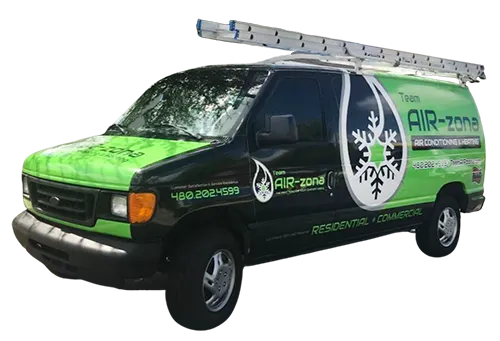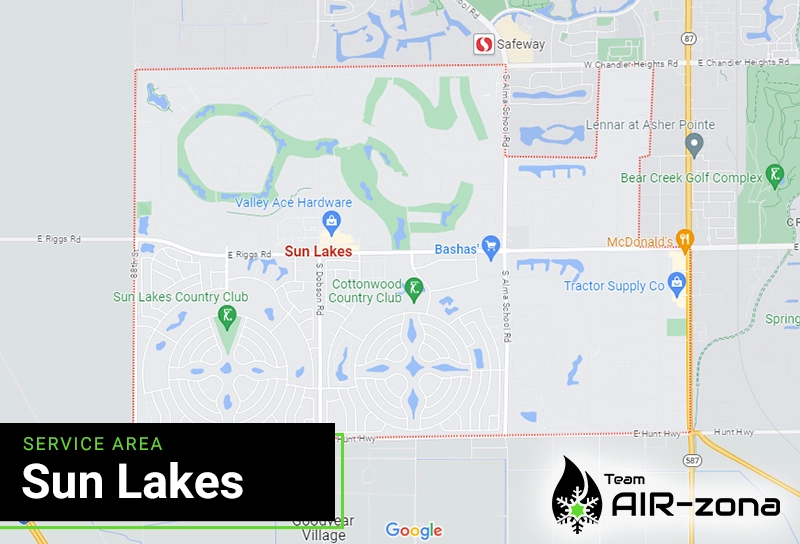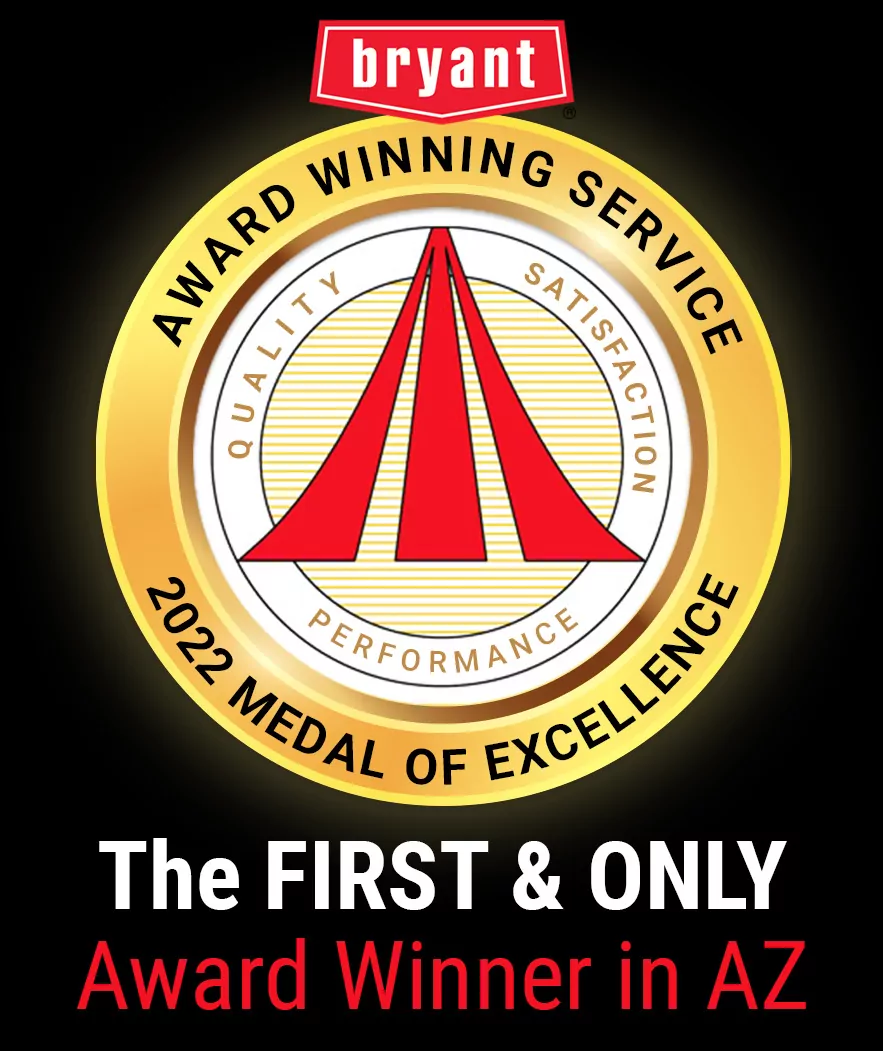 "Same day appointment, honest technician, and no unnecessary pressure sales. Very impressed and happy with our experience. Will definitely use [Team AIR-zona] again in the future."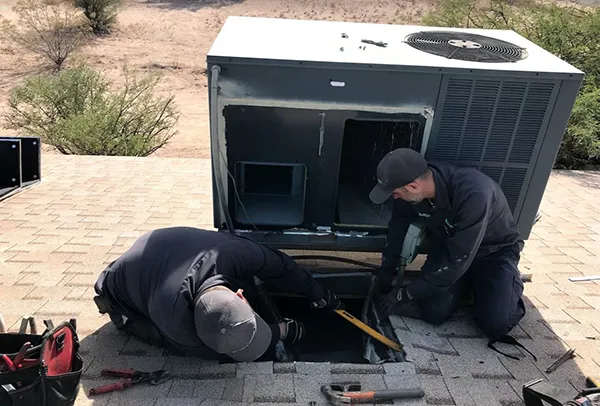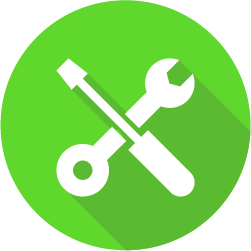 AC Repair Services in Sun Lakes, AZ
Anyone who has relied on an AC system to make it through a HOT summer in Sun Lakes knows that there's no convenient time for a broken air conditioner. But when you have Team AIR-zona as your local HVAC company, there's no need to worry. Our highly skilled technicians have the knowledge and experience to diagnose your AC problem quickly and correctly. Then, they get to work fixing the problem in a timely manner so your home can be cool and comfortable once again. If you're not sure whether to repair or replace your AC, don't fret. We will help you evaluate various factors that can help you make the best decision.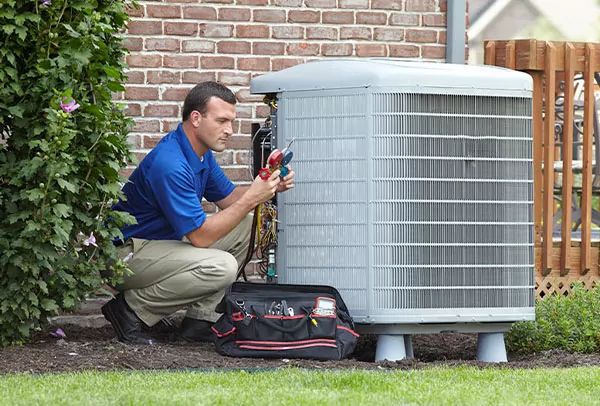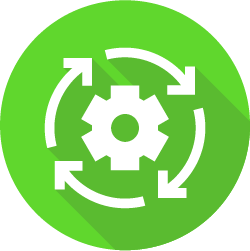 Sun Lakes AC Maintenance Services
If you want to keep your air conditioning system running smoothly and efficiently, routine AC maintenance is essential. As small problems arise, they can be caught, diagnosed, and fixed before they turn into bigger, more expensive AC repairs. Plus, a well-maintained AC system typically lasts longer and, since it runs more efficiently, can even save you money on your energy bill.
While we're happy to provide AC maintenance as you need it, we know there are some customers who want the most affordable and convenient option. That's why we offer an HVAC Maintenance Plan – perfect for Sun Lakes homeowners who want expert AC maintenance with extra benefits like priority scheduling and AC repair discounts.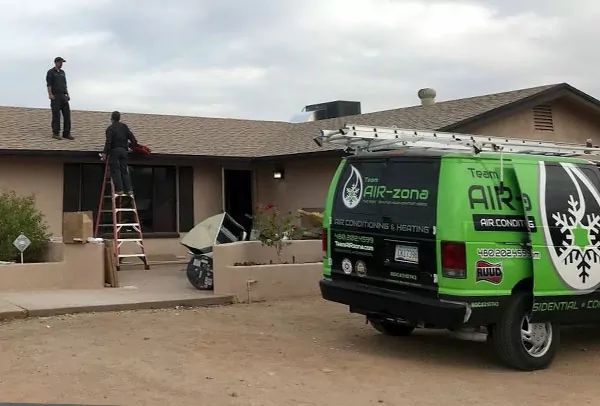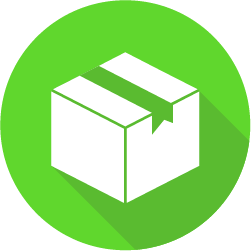 New AC System Installation in Sun Lakes
Even with the most diligent maintenance, there will come a time when you need a new AC system. And when that time comes, you'll want a budget-friendly AC to purchase and cost-effective to run. As a Bryant Authorized Dealer and 2022 Bryant Medal of Excellence recipient, we install some of the best AC systems in the industry with award-winning customer service. Plus, we offer special AC financing if the cost of a new AC simply doesn't fit into your budget when you need it.
Ready for expert Sun Lakes AC services? Contact us today to schedule service!
Call us now to learn about our specials. See how we can help you save money on new AC installations and preventative AC maintenance.