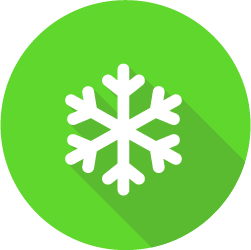 Air Conditioning (AC) Repair & Service in Gilbert, AZ
For Expert AC Repair and Service
In Gilbert, call Team AIR-zona
Gilbert homeowners know how important reliable AC services are for people living here in Arizona. That's because a fully functioning AC system isn't a luxury, it's a necessity! With the AC experts at Team AIR-zona nearby, however, there's no need to worry. We have over 20 years of experience in the HVAC industry, and our NATE-certified technicians continue to grow their skills so they're always up-to-date with new products and services.
Experience Superior AC Service with Our Top-Rated HVAC Team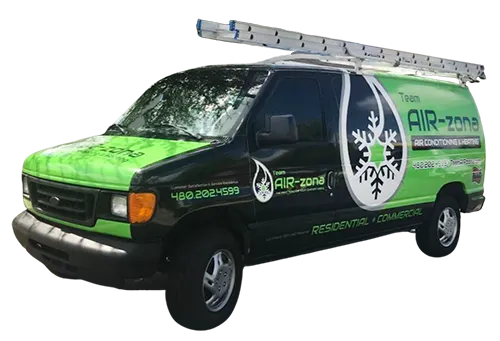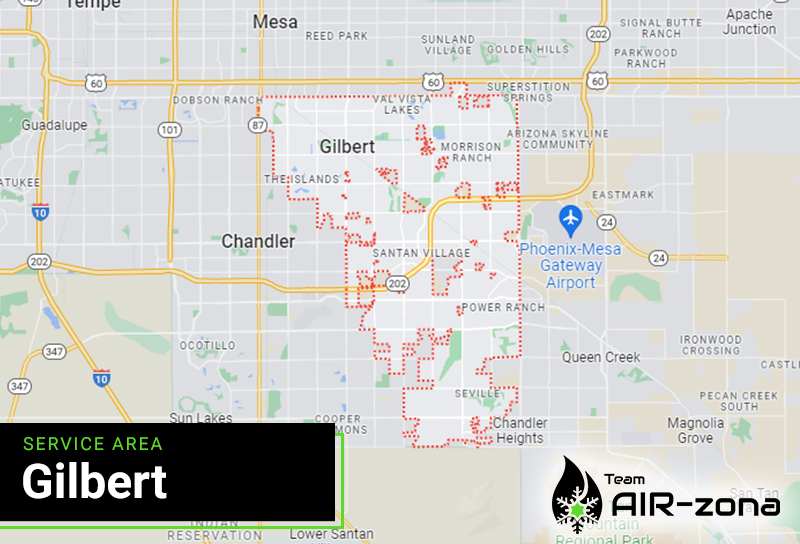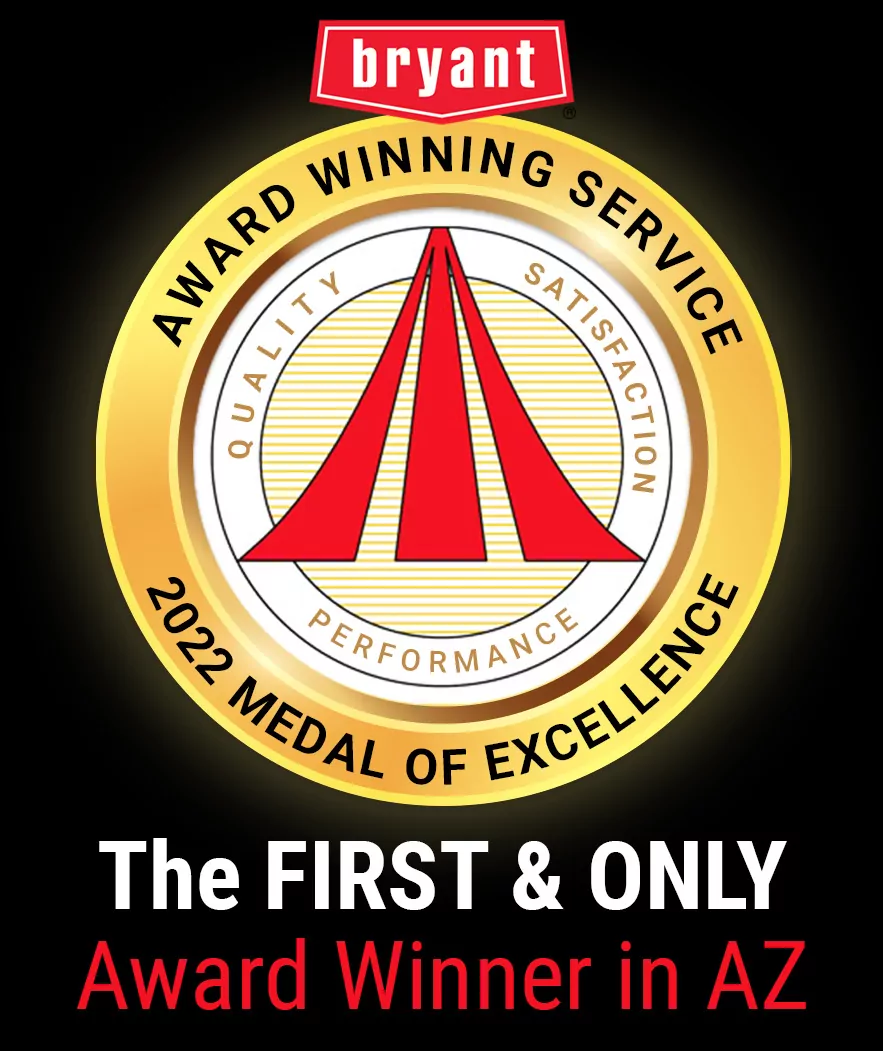 "Same day appointment, honest technician, and no unnecessary pressure sales. Very impressed and happy with our experience. Will definitely use [Team AIR-zona] again in the future."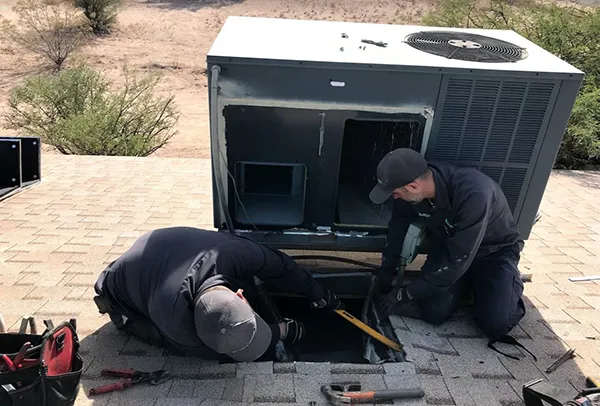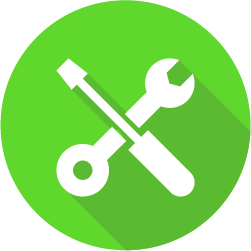 Gilbert AC Repair Services
What happens when your AC stops working or starts blowing warm air when you need it the most? Gilbert residents know to call the AC repair experts at Team AIR-zona! When you call, we come … as quickly as possible. That's because we know that a properly functioning AC is desperately needed to help you find relief from the intense Arizona heat.
Our HVAC technicians are some of the best in the greater Phoenix area, and your comfort is our priority. We aim to provide affordable, timely AC repairs, and we'll even help you determine whether it's best to repair or replace your AC.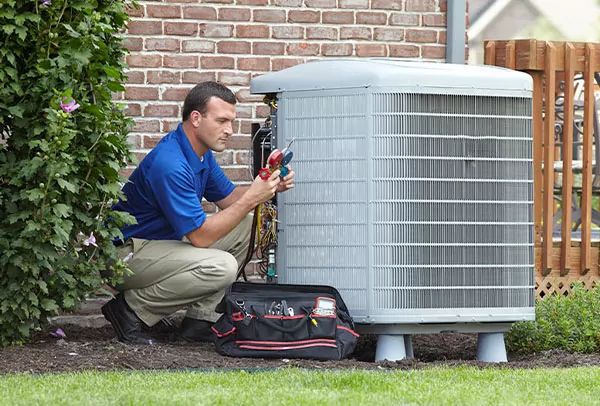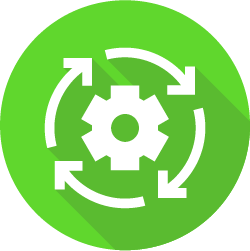 AC Maintenance Services in Gilbert, AZ
What is the best way to keep your AC system running at its best? Schedule routine AC maintenance to maintain maximum performance and efficiency, reduce the risk of expensive repairs, and extend your AC unit's life. A well-maintained air conditioning system is a happy one, and you'll be happy when it's working well, too!
For the ultimate AC maintenance experience that's both convenient and affordable, sign up for our HVAC Maintenance Plan. You'll get the same expert AC maintenance we give all of our customers but also additional perks like priority scheduling and AC repair discounts.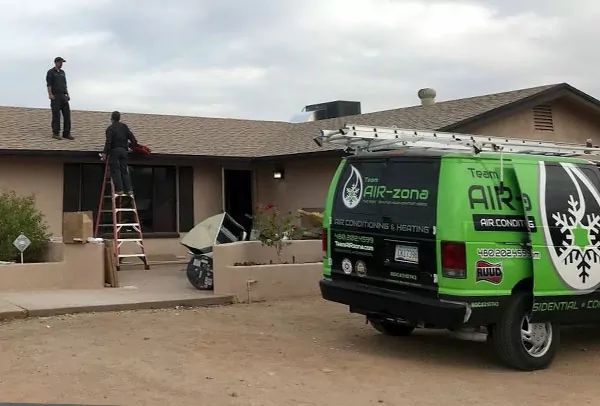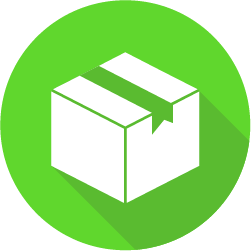 New AC System Installation in Gilbert
Even the most well-maintained AC systems eventually need to be replaced. And when that time comes, we're here for you! Team AIR-zona has been nationally recognized for exceptional customer service, and we're proud to be a Factory Authorized Bryant Dealer. That means we install some of the best AC systems in the industry. We even offer special AC financing, so staying cool doesn't have to wait when you need a new AC unit.
If you're looking for the best Gilbert AC services, give us a call! We'll be happy to answer your questions or schedule your next AC repair or maintenance visit.
Call us now to learn about our specials. See how we can help you save money on new AC installations and preventative AC maintenance.